Campsite on the Dordogne River
Campsite with access to the Dordogne
The river Dordogne borders the campsite Le Perpetuum. The campsite has a direct access to the river where you can swim directly. At 400 m from the campsite, you will find beautiful sandy beaches for your pleasure with little background while enjoying a beautiful view of the green landscapes of the Perigord. This clear water, with little current, allows both young and old to swim safely. Nevertheless, it is good to keep in mind that the river is not supervised by lifeguards.
This river is full of many species of fish. In order to fish our beautiful river, you must obtain a fishing license at the front desk or via the Fishing Card.
There are many advantages to having a river by the campsite Le Perpetuum such as the fact that it does not stagnate which prevents mosquitoes from breeding. Another advantage to having a riverside campsite is that it is safe to go down the river by the low water.
One of the favorite activities of the kids at the campground is to ride the short current of the river in buoys to the campground pier. In addition, the waterfront sites are sought-after sites in the summer because the river brings a little coolness.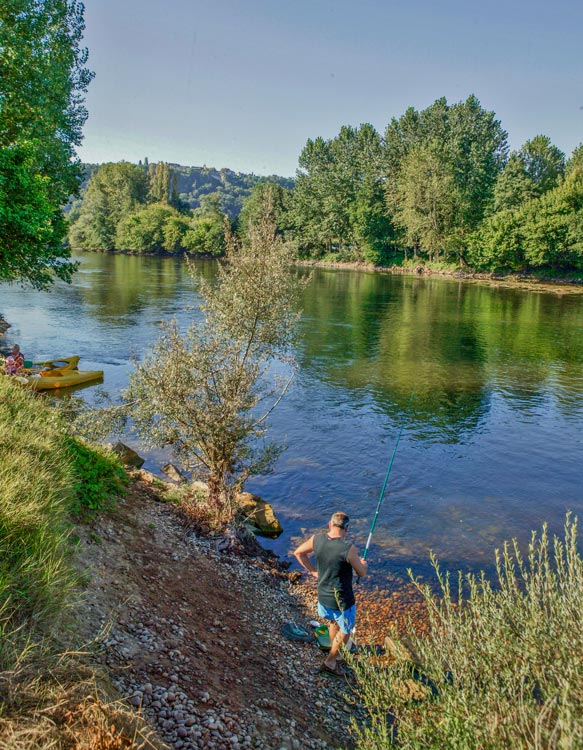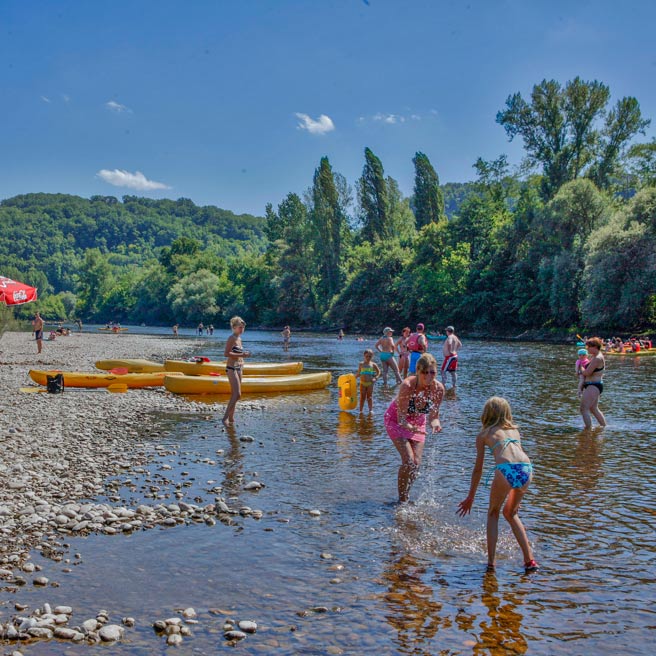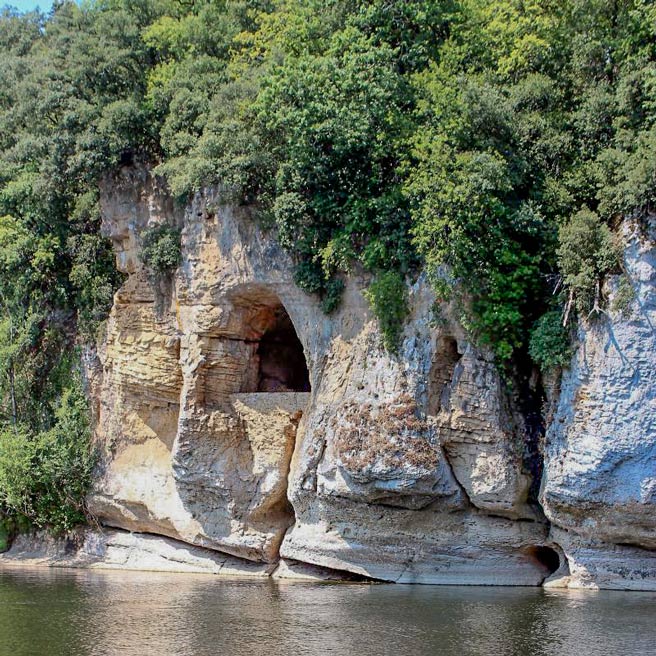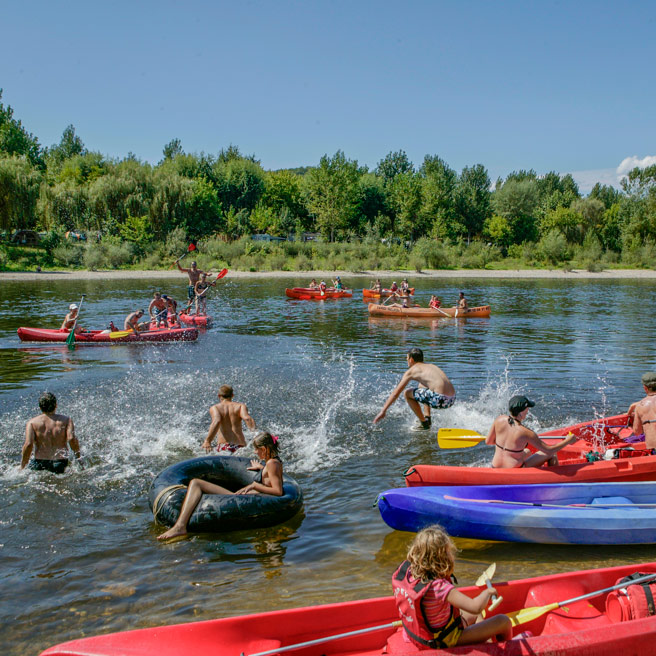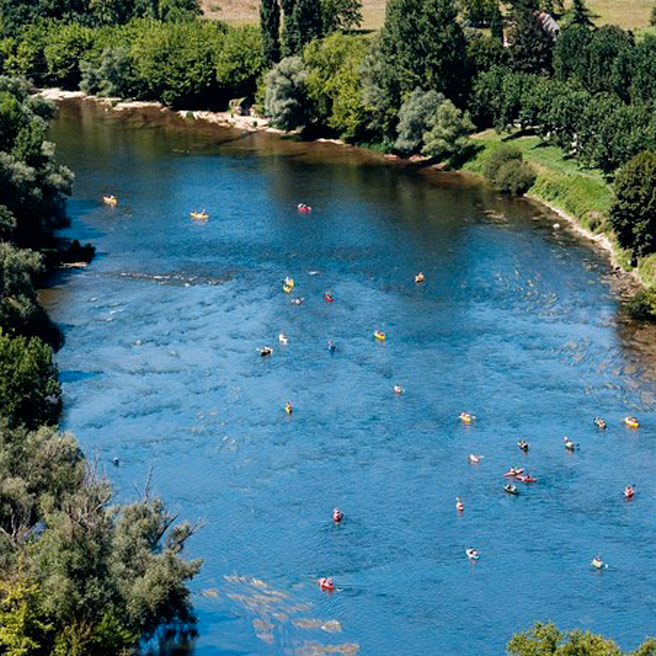 Canoe and paddle on the Dordogne
The Dordogne is also a perfect playground for canoing and paddle. We work with a canoe base that will pick you up at the Domme campsite and bring you back after your ride. You can thus book your canoe trip at the reception of the riverside campsite. We propose in collaboration with the canoe base 3 routes that will suit everyone. You can also arrive by the river to come make a stopover for one or more nights if you are doing a multi-day canoe trip.
After canoeing or enjoying the tranquility of our river, come and do some laps in our heated pool in Sarlat at Campsite Domme. Our water space will delight the little ones with its wading pool and the older ones with its hot water and its poolside swims.




Our pool and accommodations