Visit Domme
To see in Domme
The village of Domme is among the most beautiful villages of France by its architecture. The site is mostly one-way traffic. From this village you can observe our beautiful valley of the Périgord and see the campsite from the viewpoint. Besides, it's the great game of young and old find Le Perpetuum in the middle of this beautiful greenery. Fortunately, the Dordogne is a good landmark to find the campsite.
You can walk to Domme from the campsite by taking the great hiking trail. A few kilometers away also visit Sarlat to discover all the secrets of the Périgors. You can observe in Domme many templar graffiti on the door of the Bastide Towers. A great mystery surrounds these graffiti because the reason for their presence is still a well-kept secret.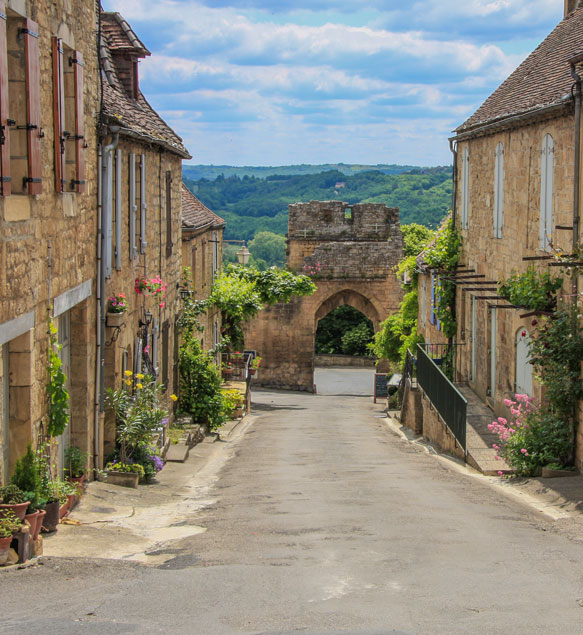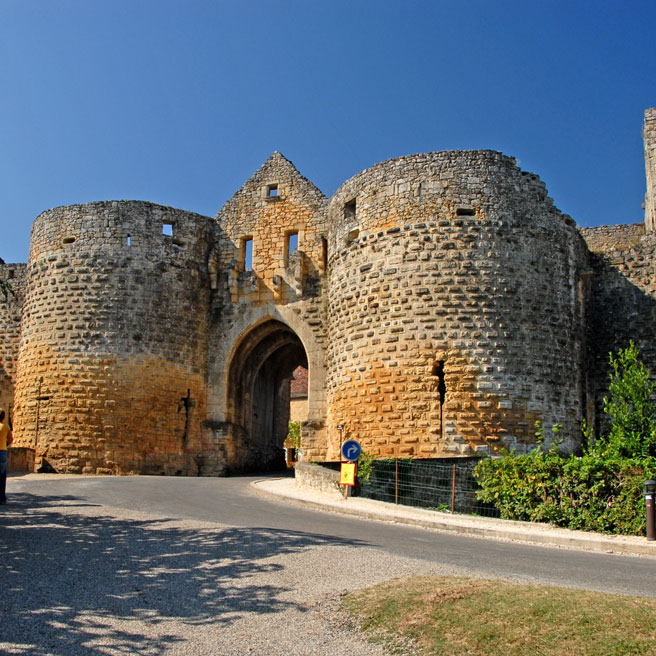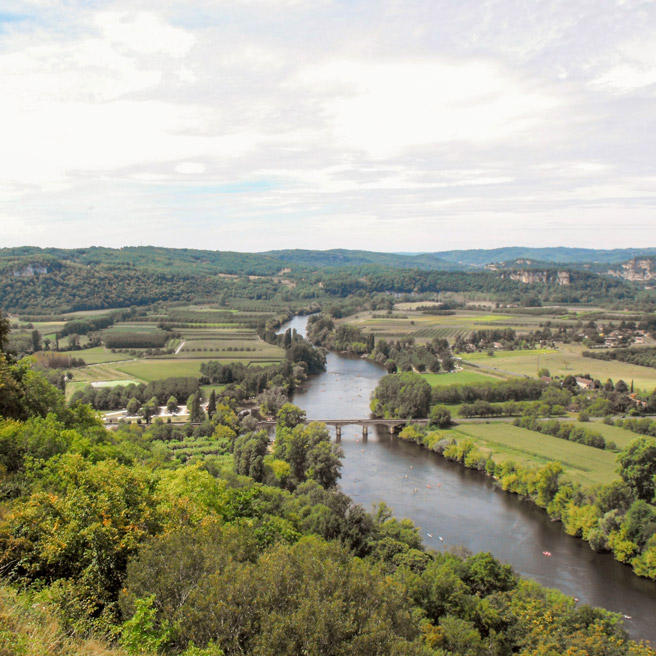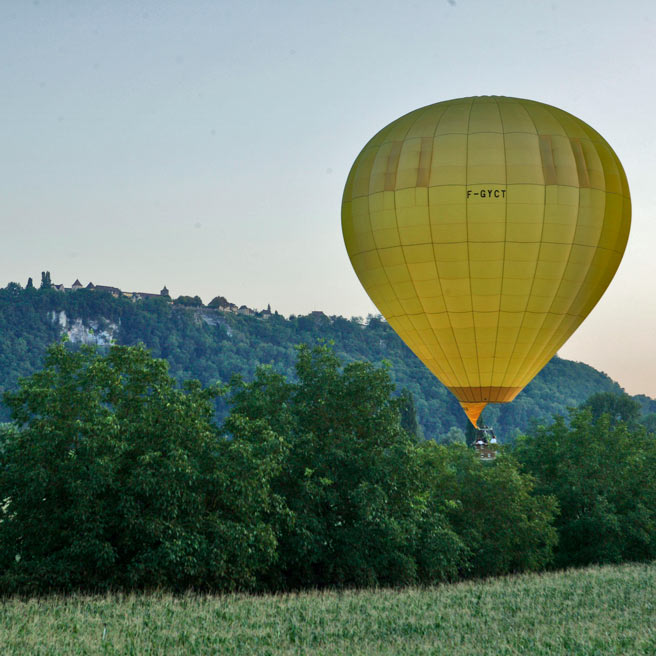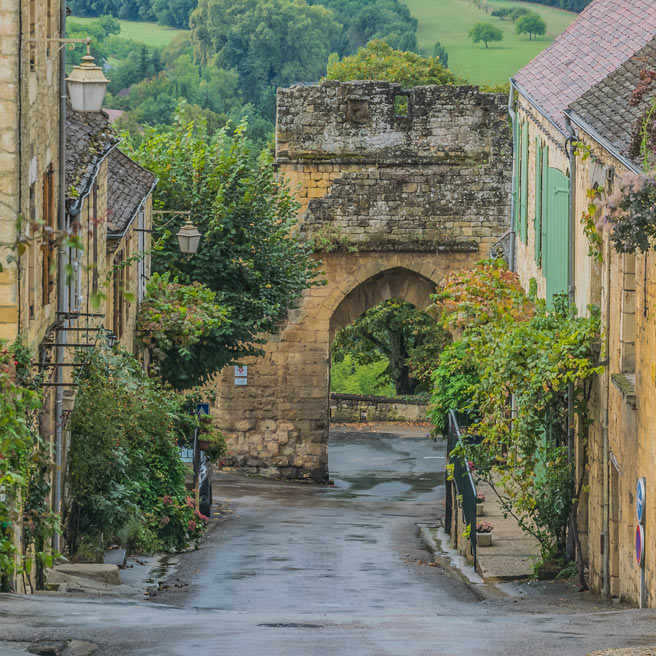 Things to do in Domme
The town of Domme has different tourist sites that will allow you to do some sightseeing while staying close to the camping in Sarlat.
In Domme, you can visit the cave that was formed in a special way. Indeed, it is located under the village. You can observe colonnades, ceilings decorated with stalactites and fistulas, stalagmites, translucent drapery and water mirrors. The cave is composed of several rooms on a total length of 450 m. The cave can be visited with a guide from the tourist office.
The village can also be visited with a little yellow and red train from the tourist office. You can thus visit the bastide and all its buildings with the help of auditory commentaries.
Domme is fortunate to host the Musée l'Oustal du Périgord which shows scenes of life from the last century. The museum is full of antique tools, works and artworks. In the center, you'll find a shopping street where you can buy local products such as foie gras and other specialties from the region.
One last activity to do in Domme where you will need some thought and observation to get through is the escape game in Domme. This is an activity that is perfect to do with your family for an hour. Will you be able to get out of it?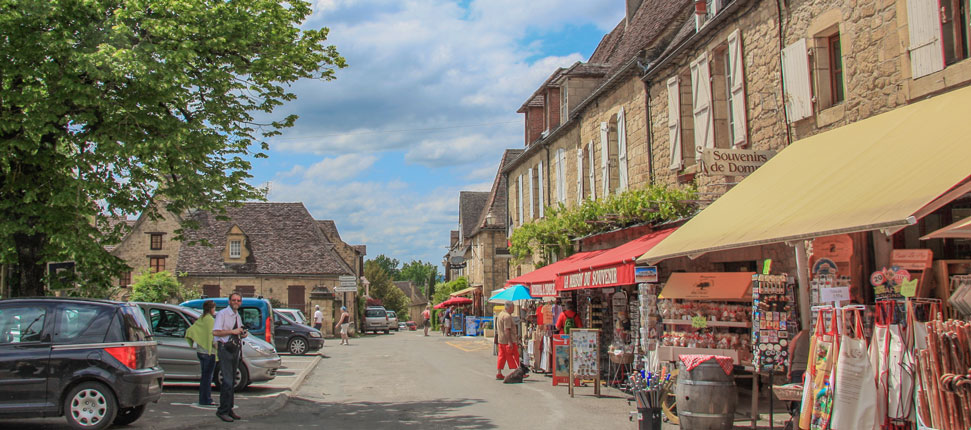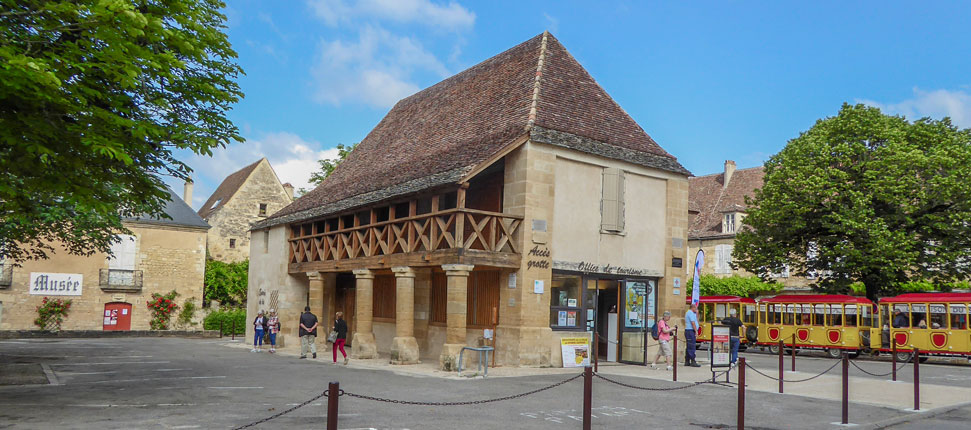 Visit Sarlat and the Perigord