Camping with swimming pool in Sarlat
Heated swimming pool in Sarlat
The campsitein Sarlat has two large pools and a mushroom that will delight the whole family. Our pools are located in the center of the campsite opposite the reception and the snack bar. Having the river at the edge of the campsite avoids having too many people in the pools and allows a certain turnover. Thus, umbrellas and deckchairs are waiting for you for lounging!
Our first pool is heated to 28°C starting in May to allow you to enjoy the early spring days until September to enjoy the last beautiful days. To recognize this pool directly, it's the one with Le Perpetuum written on the bottom. In order to lounge peacefully while watching your children, the water area is surrounded by deck chairs and umbrellas.
Our second sloped pool is perfect for the whole family to play together in the water without being in the wading pool. This pool also allows you to do laps.
The paddling pool equipped with its mushroom will delight young children and allow them to browse safely under the watchful eye of their parents.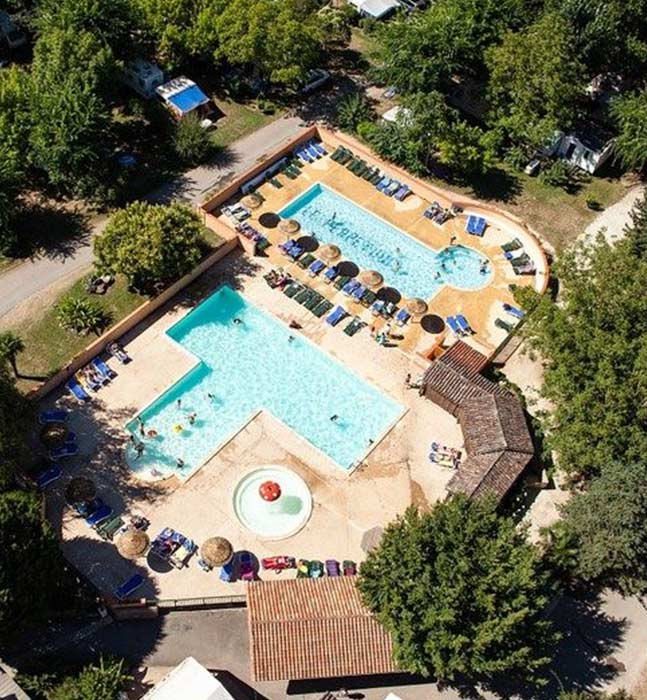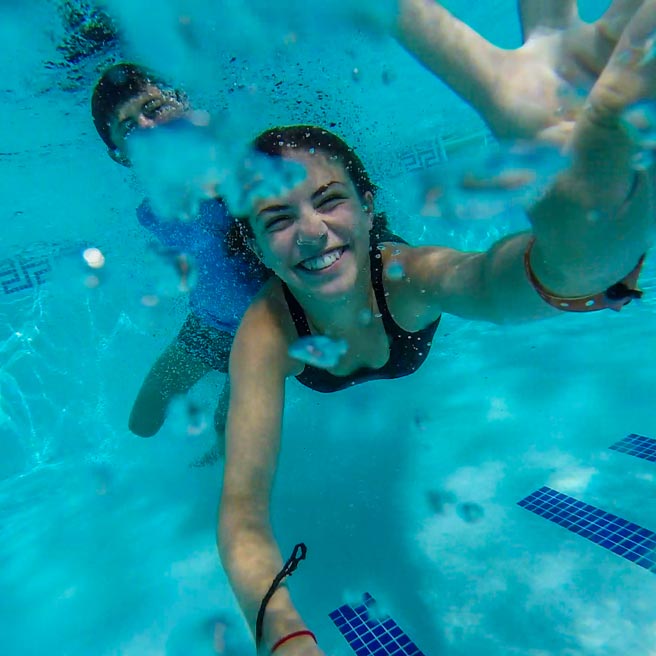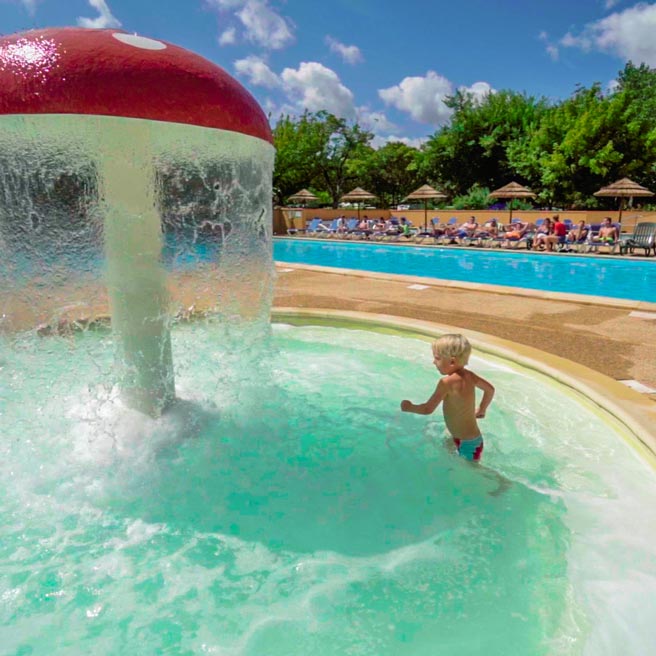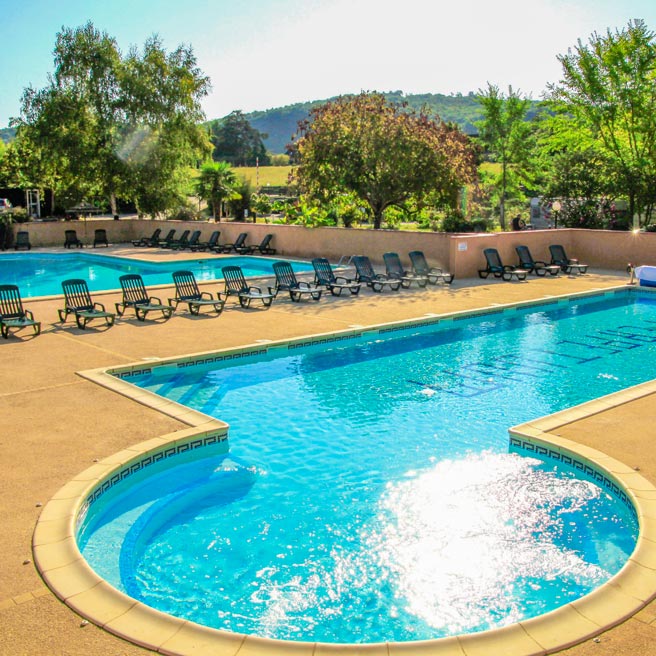 Aquatic space in Sarlat
Our 2 pools host, in the summer, aquatic activities which will allow the whole family to have fun while enjoying the refreshment made by the water.
For example, you can participate in the aquatic muscle awakening every morning from Monday to Friday.
The pool opens at 10 a.m. and closes at 8 p.m. Around the pool, you can find cabins where you can change at the poolside.
Camping Le Perpetuum does not accept inflatable buoys or swim shorts in the pool area. We also ask our campers not to leave their towels on the sunbeds all day so that everyone can take turns sunbathing.




Our services at the campsite